North Central Michigan College issued the following announcement.
The annual kickoff event marks the beginning of the design and build season for local high school FIRST Robotics Competition (FRC) teams. Teams who attend watch the video broadcast which reveals the season's challenge (Destination: Deep Space) and then will pick up their 2019 Kit of Parts.
Details:
What: FIRST Robotics Competition Kickoff
When: Saturday, January 5, 2019 at 10:00am to 12:00pm
Where: Seaborg Center, West Science 2904 (video broadcast) and West Science 2806 (kit distribution)
DEPARTMENT: Seaborg Center
PRIMARY CONTACT: Renee Jewett
CONTACT PHONE OR EMAIL:: rkivioja@nmu.edu; Phone: 227-2196; Office: WS 2811
Original source can be found here.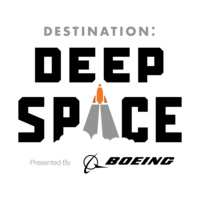 Source: North Central Michigan College