Northwood University issued the following announcement.
Annual Northwood University Preview Reception at the North American International Auto Show
Fellow alumni and friends of the university will meet at an exclusive reception in the Kia display. Complimentary appetizers and a cash bar will be available! Industry Preview tickets are normally $110, but as a benefit of being an alumnus, you can purchase the tickets through our link for $90. Registration also includes entry to our private reception. The tickets can gain you entry onto the show floor from noon until 9:00 p.m. on January 16. All purchased tickets will be distributed on the day of the event at Cobo Conference Center by Northwood staff. See the show before the crowds! If you already have tickets to Industry Preview, you can register to join our reception for only $20. Purchase Online at: https://connect.northwood.edu/events
Details:
What: NU Alumni & Friends Reception at Detroit Auto Show
When: Wednesday, January 16, 2019 at 6:00pm to 8:00pm
Where: Cobo Center, 1 Washington Blvd, Detroit, MI, Kia Display 1 Washington Blvd, Detroit, MI
COST: $90 in advance through NU (normally $110)
WEBSITE: https://connect.northwood.edu/events
Original source can be found here.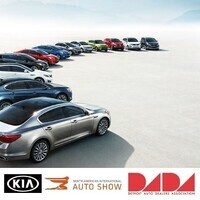 Source: Northwood University